What Made Us Want To Start?

Hello! We're so happy you're here. 
My name is Andee and my husband is Jacob. We are the owners and operators of Handmade Studio.
We started Handmade Studio in 2018, but our jewelry goes way back. My father in law has been making jewelry for 30+ years–Jacob even grew up making jewelry with his dad and siblings. All of our pieces are handcrafted in my father in law's studio in Kamas, Utah by a small team of artists.
We decided to start this business because we wanted to share these beautiful pieces at a price that was more affordable than what we were seeing from other shops.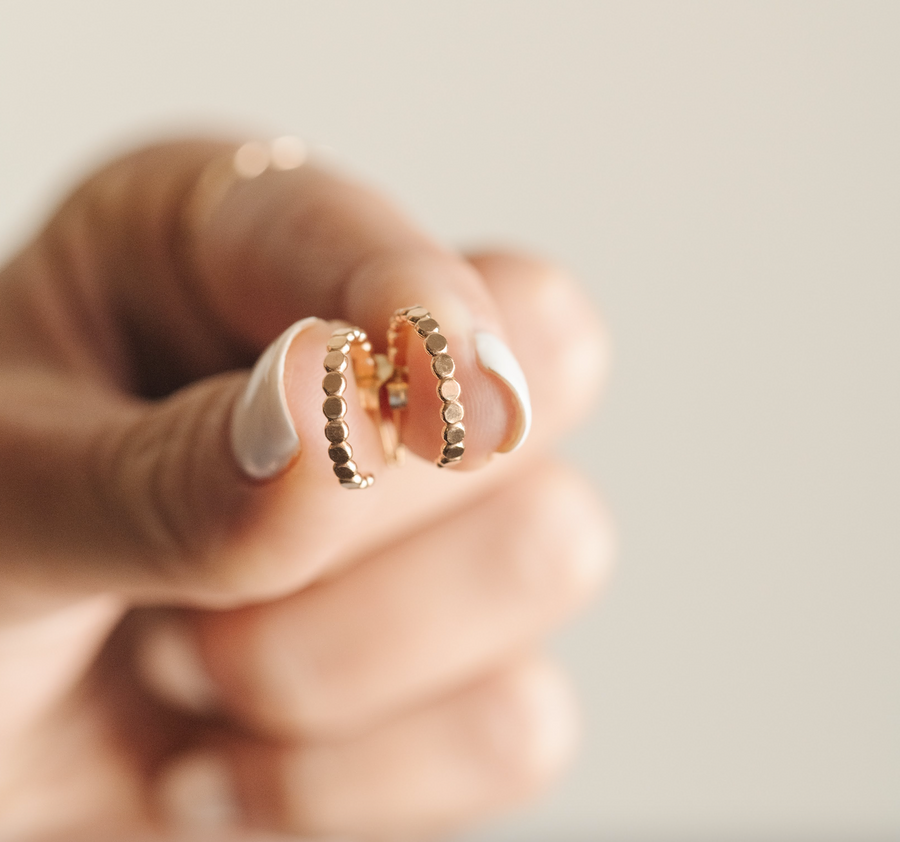 About our pieces

All of the pieces are made with precious metals–gold filled and sterling silver. Gold filled metal is my absolute favorite. It wears like 14k gold (meaning it doesn't rub off or tarnish) without the price tag! And let's not forget sterling silver… it's durable, light, and classic.

Go ahead and wear your jewelry anywhere. Both metals are meant for everyday wear. In fact, this is encouraged! Wearing your jewelry is a great way to take care of it. 
In a nutshell, here's why people love Handmade Studio
Handmade product and Utah-owned family business: All of the jewelry is handmade in my father-in-law's studio in Kamas, UT. He has made jewelry for 30+ years and my husband and I started Handmade Studio in 2018. 
Inclusive sizing: While many shops carry ring sizes 5-9 we have sizes 3-12 on our site (we even go above or below that range upon request. Just leave a note at checkout!)
Great price points: Since we are close to the source we can offer great retail pricing! Our prices start from $11.
Quality materials: We use gold filled and sterling silver metals. These are great for everyday wear.